Key Stage 1 Royal Wedding Party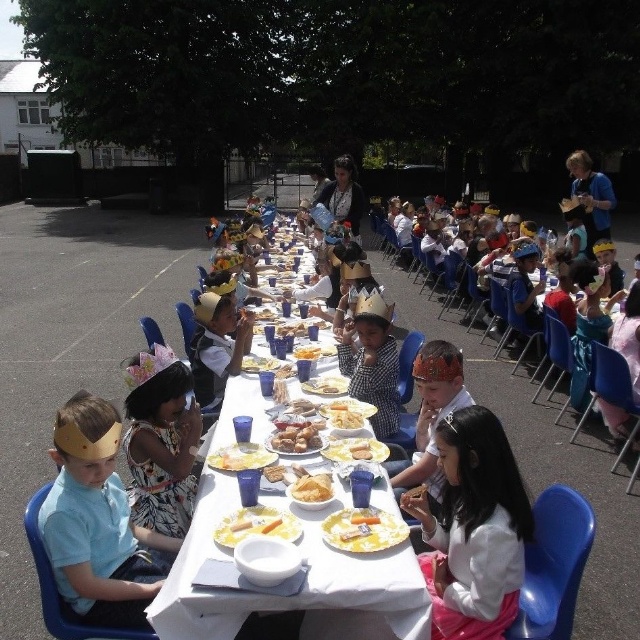 On Friday 18th May, on the eve of Prince Harry and Meghan Markle's big day, our Key Stage 1 pupils in Years 1 and 2 celebrated with their very own Royal Wedding party!
Having been learning about the Royal Family this term our Key Stage 1 pupils celebrated the Royal Wedding in style on Friday. Ahead of the party they had made crowns, bunting and royal themed placemats and parents brought in a delicious array of food for the children to enjoy.
The party began with the children singing The Grand Old Duke of York, whilst marching around the playground. They then played some games including 'The Queen Says ....' before tucking into the feast provided. The sun shone and lots of fun was had by all.