New Town are crowned 'School of the Year'!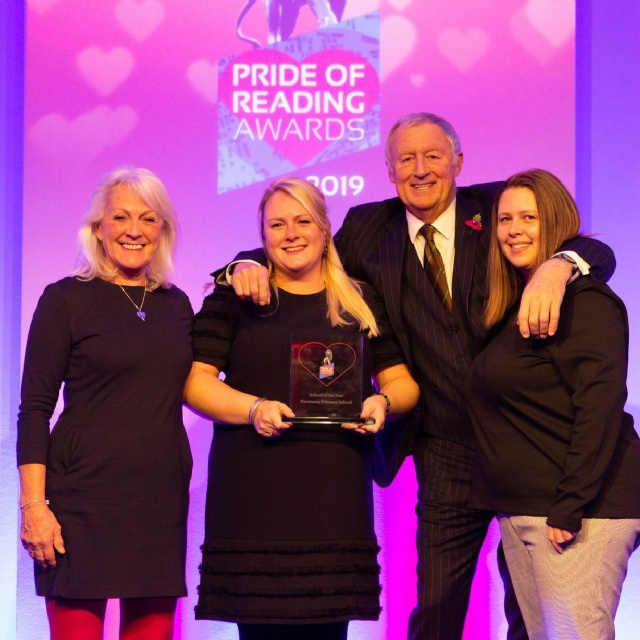 We are absolutely thrilled to have won the Pride of Reading award for School of the Year!
We were nominated by a parent who said:
"The school is amazing! Like most schools, they deal with their fair share of challenges, but on top of this they teach children from many different countries, some who have daily struggles with language, the loss of relatives and educational issues as well as special educational needs and disabilities.
The staff take it on with no drama, a smile on their faces and they treat every child like their own, striving to achieve the best for every single one.
They work tirelessly to recognise the local community and provide inclusion. The school as a whole is a happy place to be."
The judges at Pride of Reading loved the school when they visited and we were thrilled to be recognised with the local accolade. It is testament to all the hard work and dedication of staff, parents, children and the Berkshire Schools Trust.
Read more here here and see more pictures here.
Well done and thank you to all those who have contributed in making our school so fantastic!